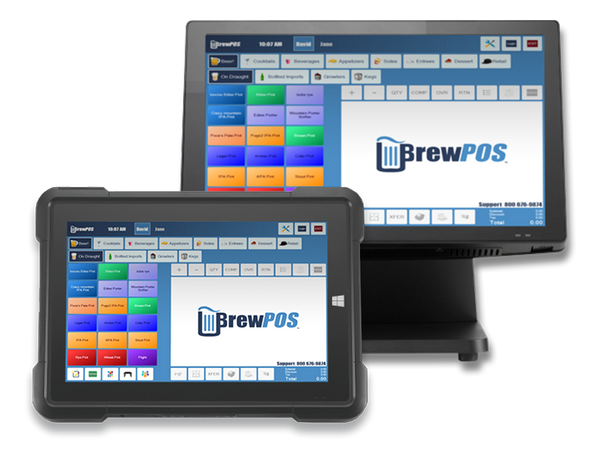 Employee Schedule & Payroll
Customizable Menu
In-depth Reporting
Table Layout
Control Voids, comps, discounts
Perfect Ticket Split System
Change menu items in seconds
Manage your Restaurant from anywhere
Mobile Ordering or Table-side
Online Ordering
QR Code Self Ordering
Available on Windows Tablets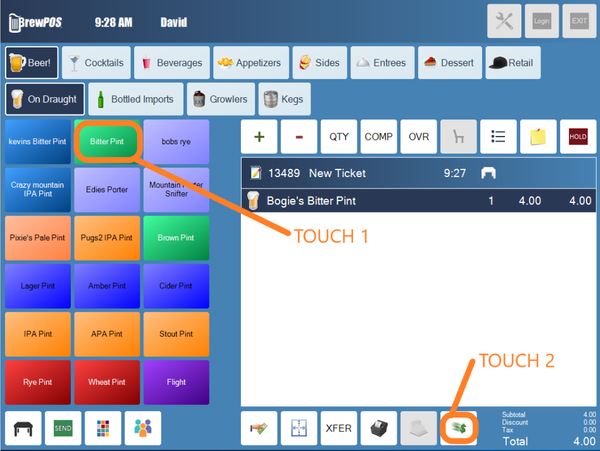 2-TOUCH PURCHASES
With 2 touch payments you can dramaticly speed up the sale of beer or drinks at your bar. Using the fast cash payment button will let your servers help more people when there is a rush.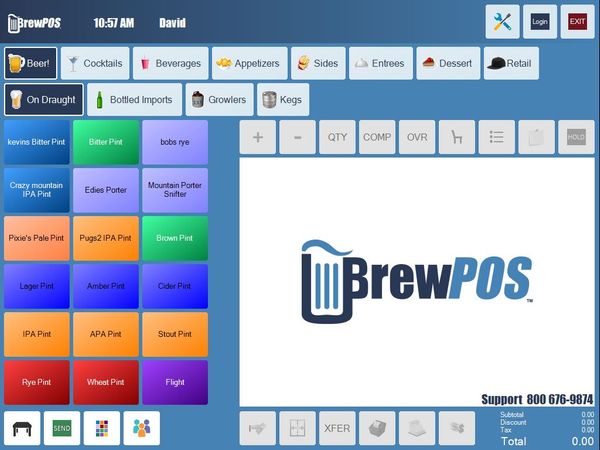 BARTENDER
Bartender Mode provides fast access to start new tickets for customers.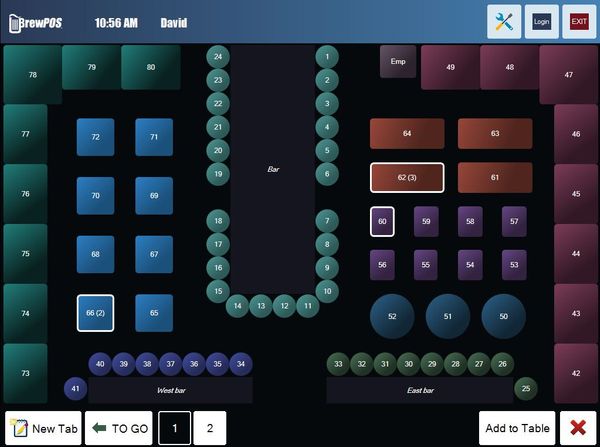 SERVER LAYOUTS
Table layouts make it easy for servers.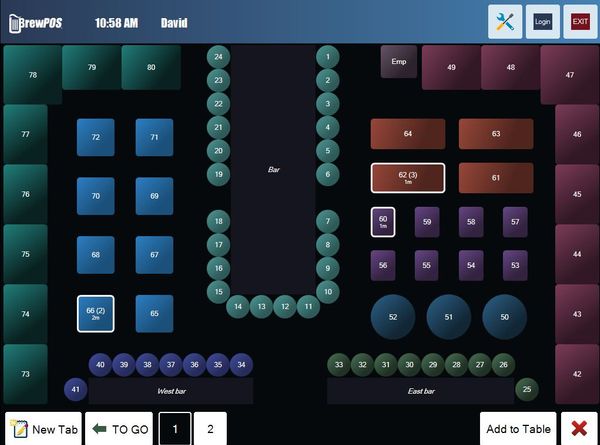 TABLE SCREEN
Supports up to ten different layouts in your restaurant.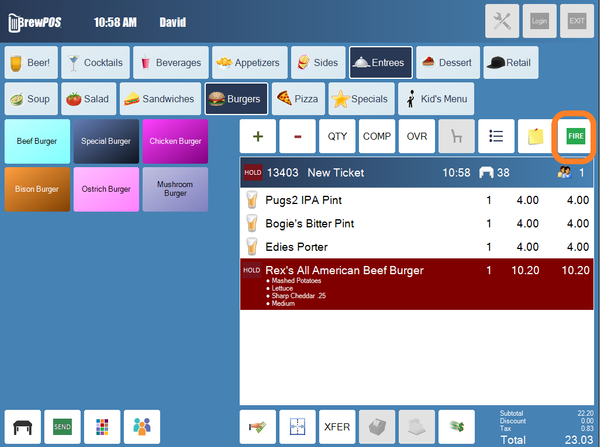 HOLD & FIRE
Place Items on hold and fire them later when the customer is ready.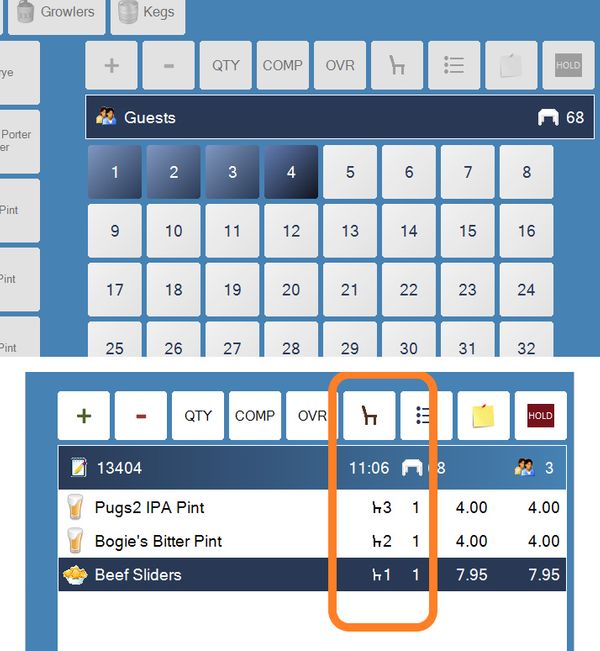 SEATING
BrewPOS can be configured to prompt for the number of guests at a table. Menu items can be assigned to a seat. Tickets can be split by seats as well.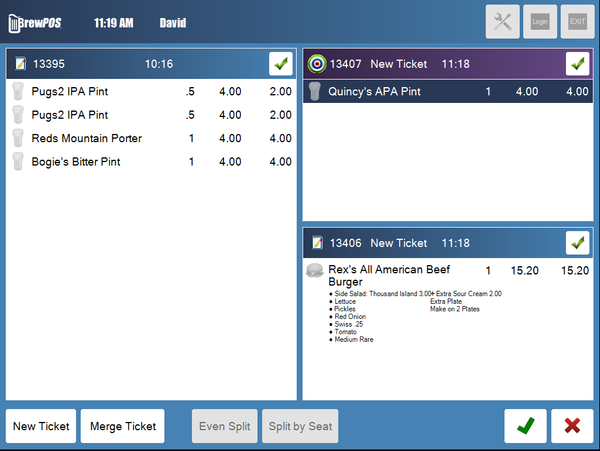 SPLITS & MERGES
Split and Merge any ticket or table any number of times to any number of tickets.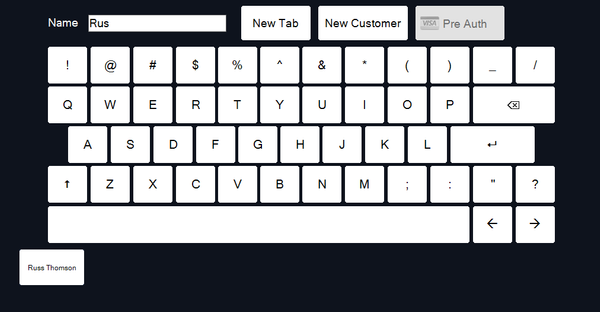 TABS
Start a customer tab, even preauth the ticket so you can close it out later with out a credit card present. You can do this with all cards, even EMV chip cards.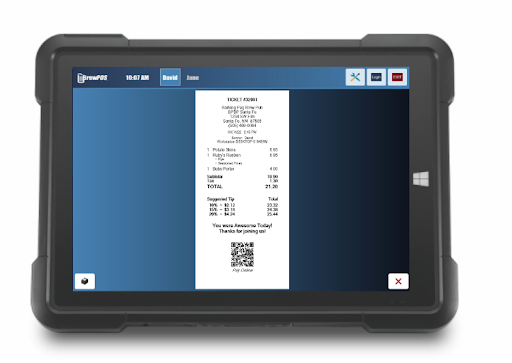 Pay with a QR code
Pay at the table, right off the tablet, or print a receipt for
the customer to pay with a QR Code from their phone.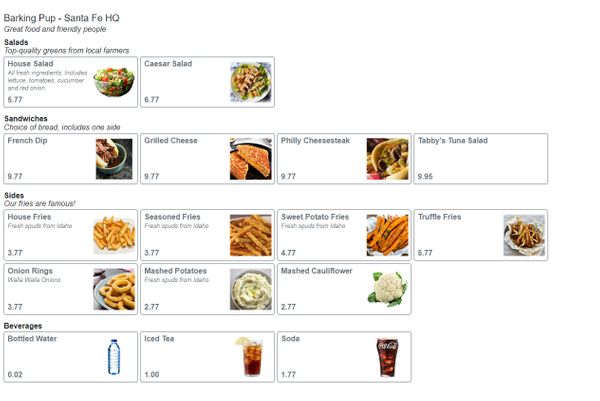 Online ordering directly into your kitchen.
BrewPOS online orders creates tickets and prints to the kitchen.
Manage online ordering All form the same admin portal.
Supports different online pricing. Built in flow controls guarantee you will only receive a specific number of online tickets at any point in time.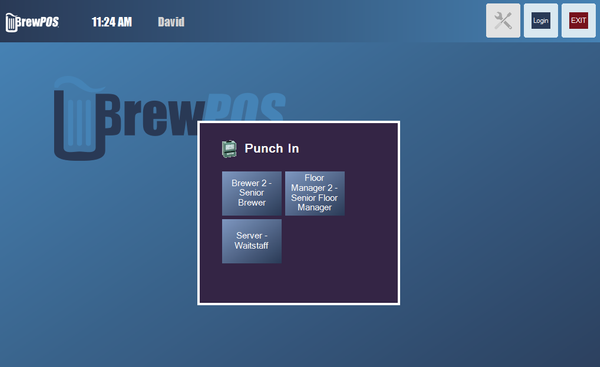 CLOCK IN / CLOCK OUT
Clock in and out with multiple job types and pay rates for the same user.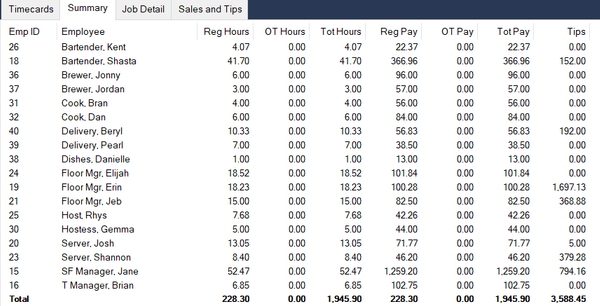 MANAGE PAYROLL
Full Payroll reporting with overtime and multi location features. Track all employee hours, tips, and job types. Export to a format your payroll company can use.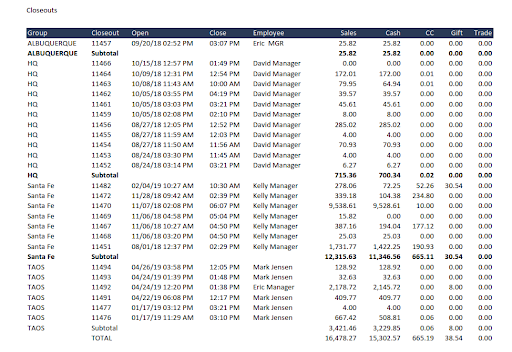 MULTI-LOCATION
Easily manage multiple locations with roll up reporting for sales, timecards, products, change the price of an item or its availability at multiple locations in seconds.
WE MATCH ANY CURRENT RATE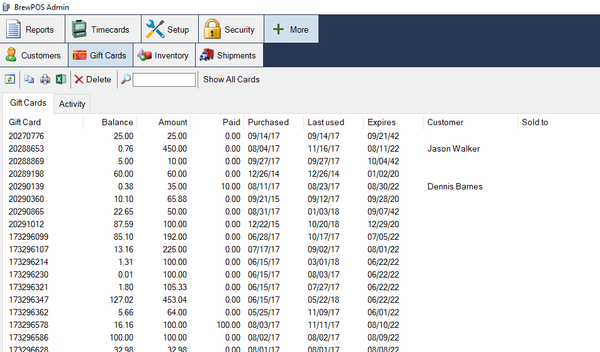 GIFT CARDS
BrewPOS has full gift cards as part of the system. For $29 dollars a month with no usage cost for each transaction. Get them fully customized for your location with your logo and pictures.

TRACK CUSTOMER HISTORY
Know your customers. If you like to keep track of regulars, we can help you do it with tons of customer information.
SEE YOUR RESTAURANT IN REAL TIME
ACCESS FROM PC, MAC, OR SMARTPHONE
PRODUCT TRANSFER TRACKING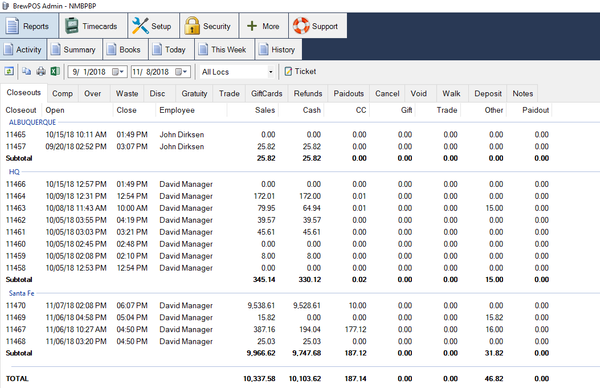 DETAILED REPORTING
Extensive Reporting on everything that happens in your Restaurant. Here is a sample of some of the reports.